Welcome!
Official language:English
If you are offline for
15days
you will be kicked without further reasoning. If you know you will be offline post it in the forums. You can reach this forum anywhere (school, work). If that happens you cannot reach us, you can apply to be recruited again.
Everyone has to recruit
at least 1 guild fame in the first 15 days
in the guild. Fame can be contributed by doing elder quests, every 5th gives you fame.
Elder Guide
Or by proceeding with your mirror, but that will give you fame only around Chapter 2 Part 3 both paths.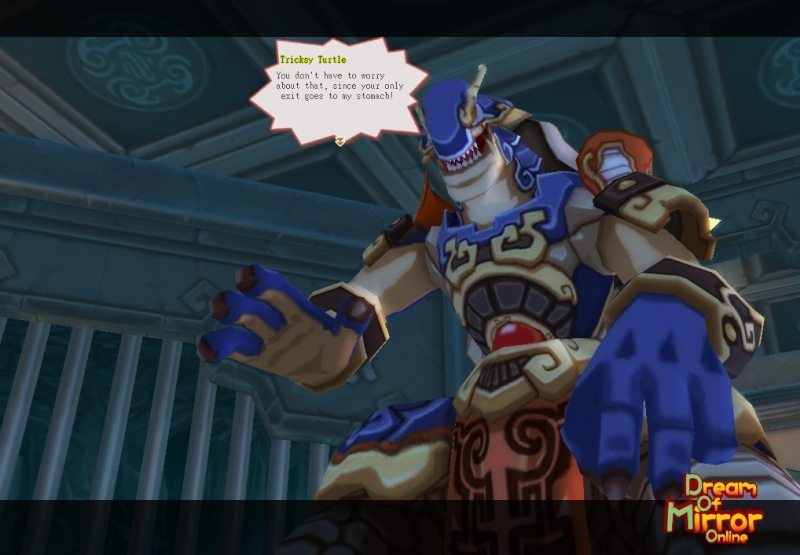 This is the boss that gives you guild fame after the 2nd fight.
If you fail to contribute in your first 15 day you will be kicked. You can be rerecruited once, but than u will only have 5 days to contribute, after that you will be kicked and
you cannot be recruited again.
No Begging. You cannot beg for pet, money or free stuffs or whatever. You also have to consider that the other are may busy and cannot help you in that very moment, hour. You can ask help on broadcast or wait with patience untill they get free and can help you. (some of you may remember Ishnik)
You cannot be an elder with less than 10 contribution. However 10 contribution does not mean you will be an elder. I have some other qualities I am not willing to disclose.
You are forbidden to offend any other person in DOMO world not even if he has offended You. If it is serious make screenshots and report him.
You are forbidden to do any negative marketing against anyone or any guild in DOMO. Don't say we/you are better. Prove it. Sell your stuff faster, beat him in duel, get fame faster than them, with legal and ethical tools.
We are a Lvl 2+ guild now. We have a private warehouse. I have set the acces so everyone can put in stuffs but only elders can put them out. We will use that warehouse to store elder materials there. I don't want to see anything else in it. Anyone can ask for stuffs from the warehouse, but not be pushy. You may not get the item you want. Eg if that is easily collectable with your lvl, or you can even lvl with it, there is a chance that your offer will be rejected. Also if all the elders are busy you have to collect it. + i don't want you to always only ask for mats in it, I ask you that if you have some free time, or just lvling with monsters that drops elder items put it in the warehouse.
You cannot get anything from the warehouse untill you have done your first contribution.

No spamming on the guild chat.
The public will decide if it is spam or not (I am a public in myself according to Lianne) If you were asked to stop that behavior stop it. You may come to complain to me.
Only members who are registered here can participate events.
Those who are registered here with any other name that is their in game name please write your in game name in your signiature.